The Old Red Lion, a Grade II heritage listed building, is situated on Manchester Road in Burnley town centre. Constructed in 1865, this large stone-built edifice is located within the primary shopping area and the Burnley Town Centre Conservation Area.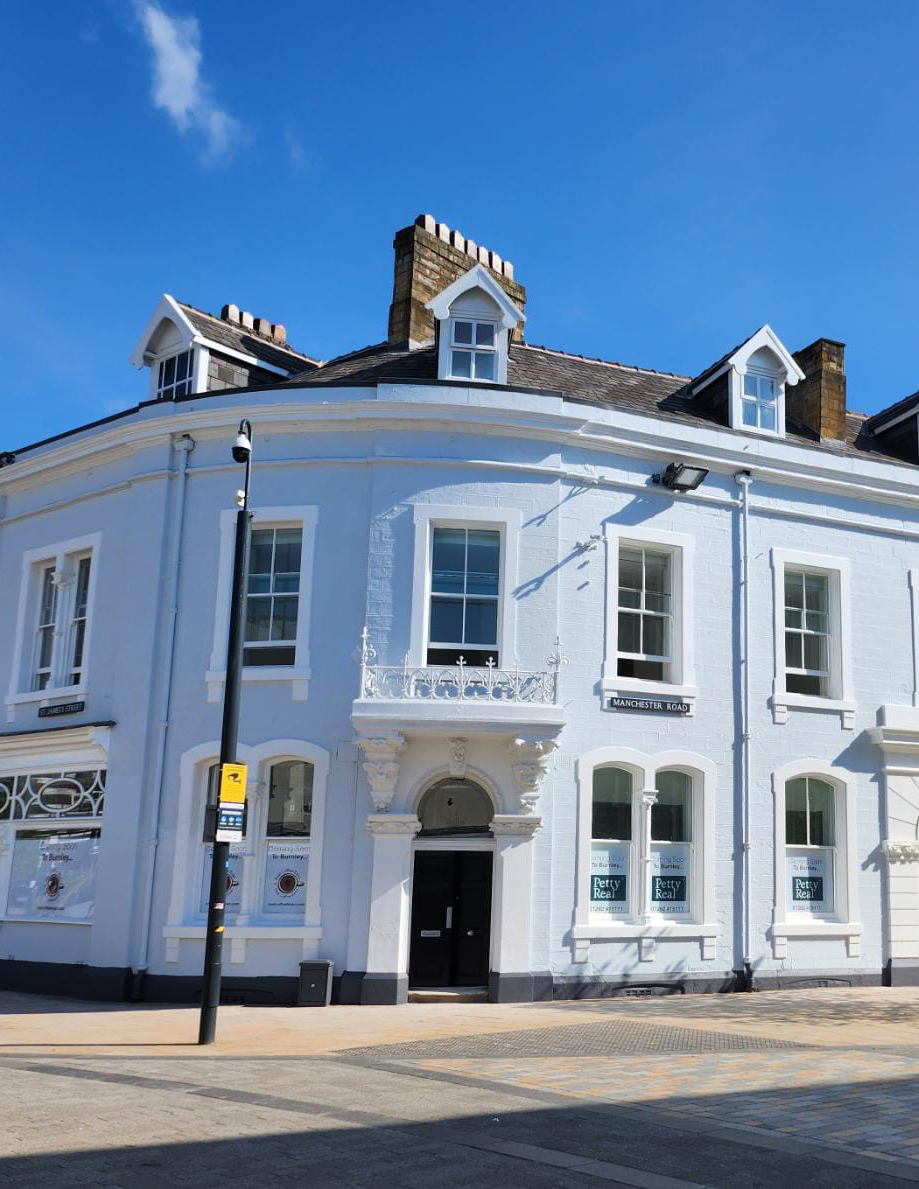 The three-storey structure currently houses a ground floor office with an adjacent coffee shop, while the first and second floors have been converted into three flats. Each apartment is equipped with a bathroom, living area, and kitchen, with the most impressive unit occupying the second floor.
The proposed redevelopment of The Old Red Lion aims to support vibrant and healthy communities by providing new housing in a sustainable location. This will increase the use and demand for public services and offer additional opportunities for town centre living.
The building is conveniently positioned at the junction of Manchester Road and St James Street, with the adjacent property being the Swan. The original 18th Century Old Red Lion was demolished in 1865 by the council, with the site initially earmarked for a new town hall. However, plans for the town hall were abandoned, and the existing Old Red Lion building was constructed in the same year when Manchester Road was widened.
Let's find your dream home. Together